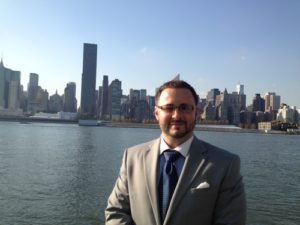 Steven Metcalf II, Esq., attorney at law, founded the Metcalf Lawfirm, PLLC in 2013. Mr. Metcalf's areas of practice include criminal defense, civil litigation, and appeals.
Mr. Metcalf has secured not guilty verdicts after various criminal trials. He has successfully negotiated numerous civil settlements, and successfully drafted appeals to the Appellate Division , Second Judicial Department, the Appellate Division, First Judicial Department, and the New York State Court of Appeals. He is a fellow of the New York State Bar Association, Criminal Justice, General Practice, Trust and Estates, and Young Lawyers committees.
Mr. Metcalf is licensed to practice law in New York State, the United States District Court for the Southern District of New York, and the United States District Court for the Eastern District of New York. In 2008, Mr. Metcalf graduated cum laude from John Jay College of Criminal Justice with a bachelors degree in legal studies. Before law school he interned for the Legal Aid Society, Family Division in Suffolk County, and for the Queens County District Attorney's Office.
In 2012, Mr. Metcalf graduated cum laude from Western Michigan University Cooley Law School with a juris doctor degree. Most notably, during law school he served as a Senior Associate on Law Review. During his second year in law school, Mr. Metcalf clerked for the Honorable Judges Christopher Yates and Kathleen Feeney in the 17th Circuit Court in Kent County Michigan.
Mr. Metcalf began working on felony criminal cases in his third year of law school in the Kent County Public Defenders Office. In 2012, he continued working on high profile criminal defense matters as an extern with the Law Offices of Murray Richman in Bronx County, New York. After passing the bar, Mr. Metcalf worked with the Law Offices of Audrey A. Thomas P.C., and is currently Of Counsel. During such time he has litigated numerous complex criminal, civil, and immigration matters in both state and federal courts.