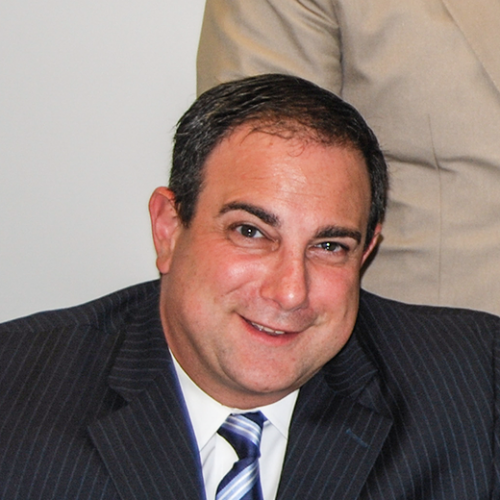 "Mr. Tankleff will head our Prisoner & Civil Rights Litigation Group, and work hand in hand with other members of this firm on criminal defense, civil matters and related legal matters." Martin H. Tankleff, a native New Yorker, is the most recent exoneree to be admitted to the New York State Bar. Marty is pursuing his career as an attorney, advocating criminal justice reform and wrongful convictions; he is also an adjunct professor at Georgetown University and Touro Law School.
Marty was wrongfully convicted on June 28, 1990 for the murder of his parents, Seymour and Arlene, two years earlier. At the time of his arrest, Marty was a 17-year-old student, embarking on his Senior year of High School. In the blink of an eye, his life changed. After being sentenced to two consecutive terms of 25 years to life, Marty filed a 2003 appeal with new evidence from almost two dozen witnesses.
Represented by Attorneys Stephen Braga, Jennifer O'Connor, Barry Pollack, Bruce Barket, Mark Pomerantz, Warren Feldman, and many others, his conviction was overturned and Mr. Tankleff was released after nearly 17½ years inprison on December 27, 2007.
Despite his incarceration, Marty studied and earned his Associate's Degree in Liberal Arts while incarcerated at the Clinton Correctional Facility in 1993. Upon his release, he immediately enrolled at Hofstra University in Long Island, earning his Bachelor's Degree in Sociology. Determined to continue his work in helping other innocent individuals in their pursuit for justice, Marty earned his J.D. in May of 2014 from Touro Law Center. After graduation, Marty and his wife Laurie, established the Marty and Laurie Tankleff Scholarship at Touro.
Marty's drive and passion is prevalent in all aspects of his life and career. After passing the Uniform Bar Exam he continued his efforts to give a voice to the wrongfully convicted by serving on numerous Boards and Committees. He was most recently an Innocence Project Exoneree Advisory Group Board Member and CURE NY Advisory Member. In addition, he is a registered NYS Exoneree and Nationally Recognized Speaker.
From the time of his release, he has been a zealous and vocal advocate for those who have been wrongly convicted. He testified before the New York State Senate, New York State Assembly and the Maryland Senate regarding wrongful convictions with the goal of making electronic recording of interviews and interrogations mandatory in New York State.
Marty regularly speaks at colleges, universities and high schools. He has lectured at the NYPD Training Academy and at former Suffolk County Police Commissioner Richard Dormer's criminal justice college classes. He was the keynote speaker at the Nassau County Bar Association, the New York State Defenders Association and has spoken at Cardozo Law School, John Jay College of Criminal Justice, Nassau Community College, Touro Law School, Williams College and several others.
Since his release, Marty has been featured on Oprah, 48 Hours, Discovery ID Network, American Justice with Bill Kurtis, ABC, WPIX, Channel 55, News 12, NBC, WBAI, WNYC, NY1 and more, in addition to countless online and print interviews. He currently holds a position with Metcalf & Metcalf, PC in Manhattan while he seeks admission in other jurisdictions. Previously, he was employed at Quadrino Schwartz, Barket Marion Epstein & Kearon, Law Offices of Bruce Barket and performed per diem work for a number of attorneys in New York. Additionally, he was appointed as a paralegal on a death eligible case in the Eastern District of New York.